Special Memories Captured and Organised
pixevety is a user-friendly privacy based photo management system and mobile app that takes the chaos and stress out of capturing and managing family photo & video collections!
Bring together all your family snaps in one central place to safely share photos of your children with your school, friends and family. Automated technology ensures each photo is easily tagged and organised.
If your child's school uses pixevety, you can gain instant access to photos of your child taken at school with greater transparency and control.  Feel free to download our leaflet 'Key Questions Parents Should Ask Schools' to better understand how schools must handle images of children.
Let pixevety become your filter for publishing and sharing photos & videos of your kids.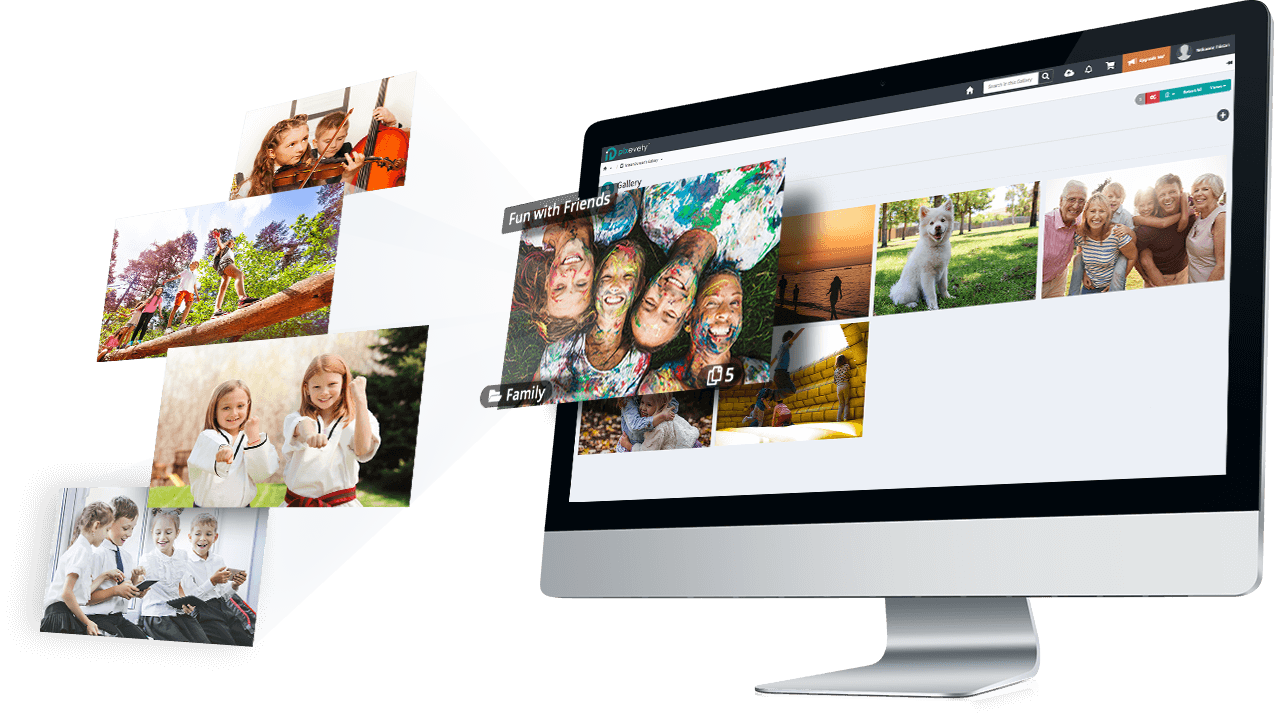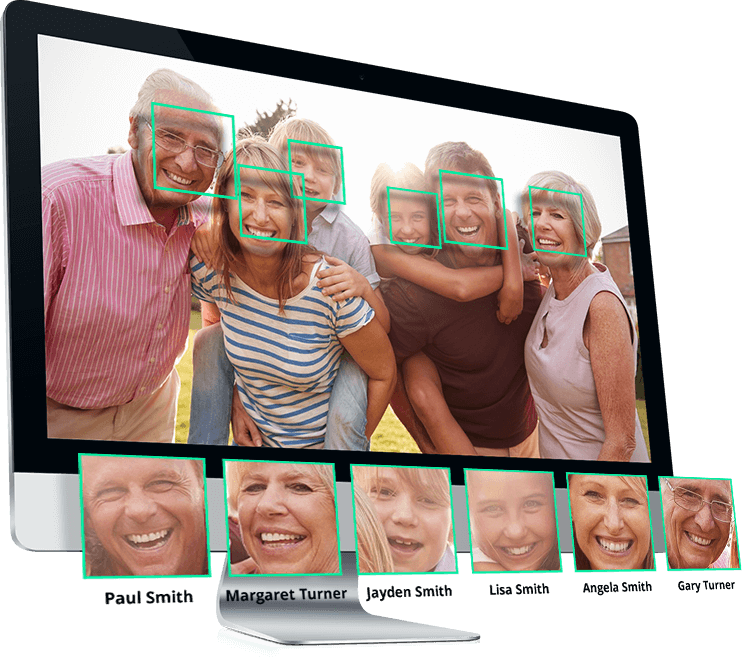 Secure Facial Recognition
The world is exploding with photos so make sure you maintain control over your children's digital footprint.
pixevety delivers the latest technology to help identify who & what is in a photo, plus auto-tags descriptor keywords for you.
Fully encrypted and locked-down within your own Gallery, our technology gives you the safest environment available to manage, store and safe guard your family's image collection.
Safer Sharing
Engineered on 'privacy by design', you can set your Gallery as invitation-only, lock-down specific albums for specific audiences, and share photos with anyone – whether or not they are registered with pixevety.
Other unique sharing features include:
One platform to safely share photos or albums with others, or connect with other pixevety Galleries (i.e. your school)
Ability to embed secure links, share via secure email or URL link – basically share without your content ever leaving the platform
Ability to flag inappropriate images for instant removal from a gallery
At a time when image-based abuse risks are growing, it's important you have access to a photo management platform that helps protect the privacy of your family.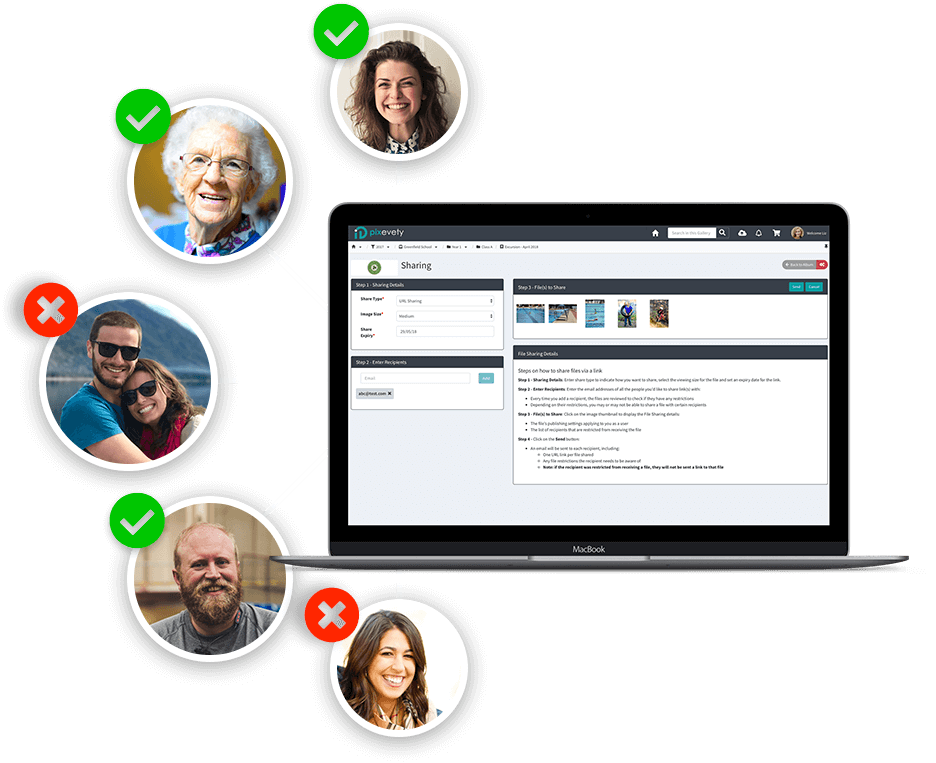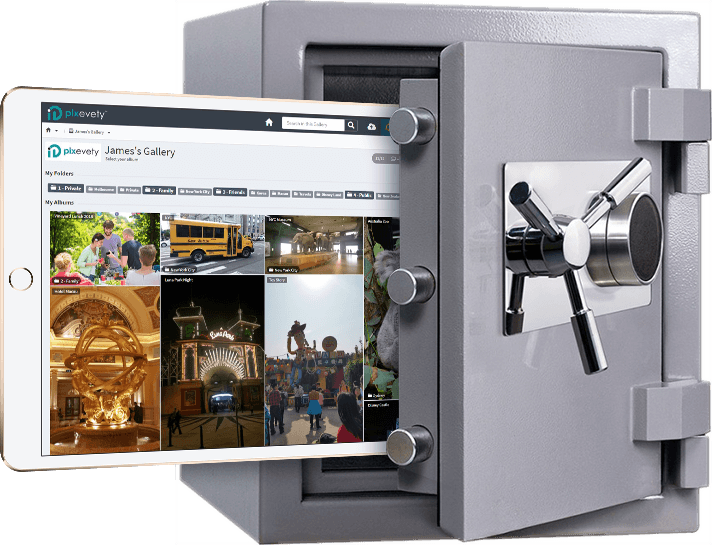 Securely Stored Forever & Eternity
pixevety stands for "pictures forever and eternity".
We are Australian-owned and based company established since 2012, are an Australian Privacy Principle (APP) registered company, and have a strong commitment to meeting Global Data Protection Regulation (GDPR). Our IP is unique in delivering an online real-time consent module.
Data is kept in purpose-built, ISO-certified private local data centres locally based.
Achieve peace of mind knowing you are using a photo management platform that is engineered on privacy and places the security of your photos first.
Make pixevety your new photo management provider.
Your Privacy Protected
Our core principles are based on trust & respect in an online world. Our motto: "Ask before you share". Our privacy protection features include:
5 privacy layers: Access, Roles, Folder settings, User restrictions, and Consent
Built-in consent module where in real-time parents/guardians can access flexible opt-in or opt-out settings
Global Data Protection Regulation and Australian Privacy Principle compliant
The 'pixevety pledge' promise to respect the privacy wishes of others.
And finally, our promise to you to never sell or provide your data to a third party; to never allow advertising and to permanently delete your content on request.